Omensight est le nouveau jeu de Spearhead Games à qui l'on doit Stories Path of Destinies entre autre. Graphiquement parlant ils auront du mal à dire le contraire: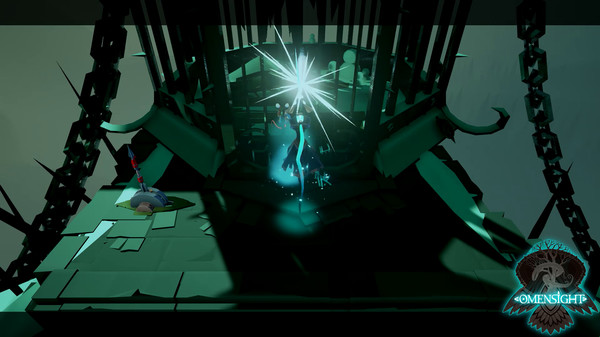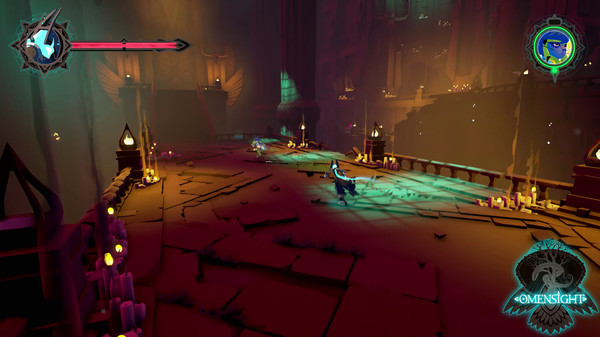 Citation :
Omensight est un jeu d'action/enquête. Vous êtes la Messagère, une puissante guerrière mystique et avez assisté à la fin du monde. Pour empêcher cette destruction, vous êtes destinée à revivre encore et encore cette dernière journée pour résoudre le meurtre de la Prêtresse Sans Dieu.


C'est donc parti pour une revue des reviews:
4/5 chez GamesRadar

Citation :
An enticing (if sometimes uneven) action-adventure that will surprise you with an intriguing mystery and surprisingly deep characters.


9/10 chez GameSpace

Citation :
If a murder mystery action game sounds like a game you might like, I highly recommend playing Omensight. From beginning to end it just doesn't stop on delivering a solid experience. Although the story seems to be straightforward and simple at first it opens into an interesting tale with complicated characters helming the ship the whole way through.


7.5/10 chez Destructoid

Citation :
Omensight is a fun fantasy romp starring fuzzy animal things. It's endearing in a way that, considering its flaws, it has no right to be. With a little more polish, this could have been a great game. As things stand now, it's still a pretty damn good one. The story kept me invested, and I found myself smiling more often than not. If you can see past the rough spots, you're in for a treat.


8/10 chez Cultured Vultures

8/10 chez TheSixthAxis

Citation :
Omensight scratches so many itches for me. I love murder mystery games and branching, time-manipulated narratives so much. Action games are some of my favorite games, and fantasy worlds that aren't just more elves and goblins are so much more vibrant. Omensight takes all of these delicious ingredients and confidently tosses them into a boiling pot together. Some of the pieces don't come together perfectly in the end, but the final dish is still unlike anything I can think of, and I can only hope Spearhead Games delivers just as great of an experience with their next release.


8/10 chez TechRaptor
90/100 chez GamingTrend
85/100 chez RPGFan
mukumi • 15/05/18 à 18h57 ⇣
Lire sur HFR ›